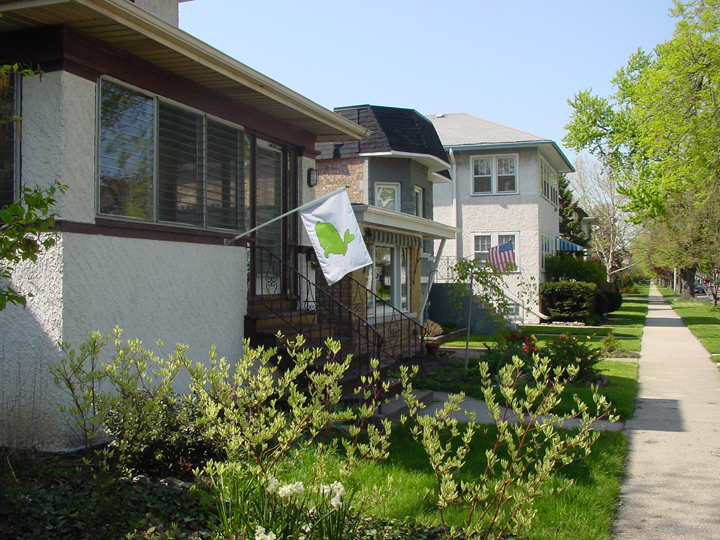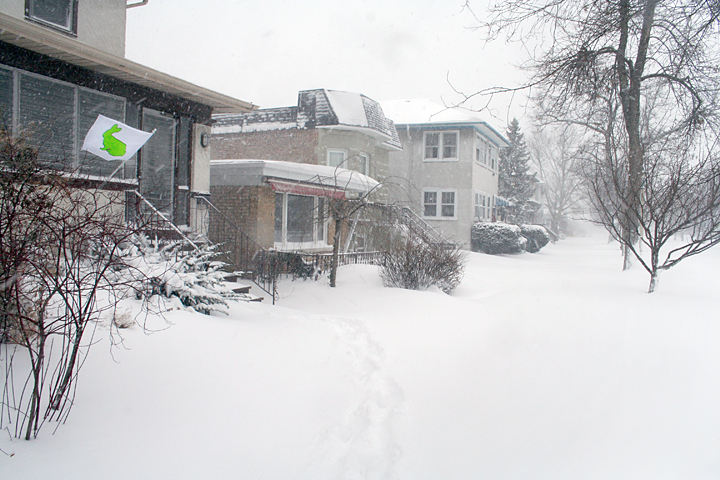 The Alba Flag (2001), 23 x 35" (58 x 89cm).
Since 2001, The Alba Flag flies in front of Eduardo Kac's house, marking her absence.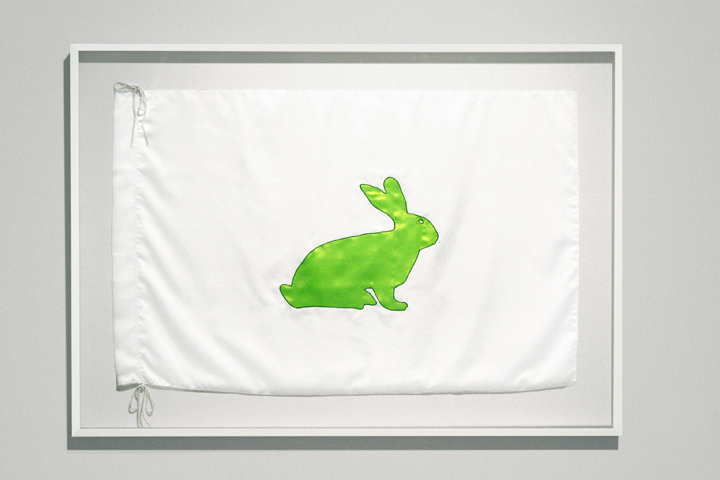 The Alba Flag (2001), 23 x 35" (58 x 89cm), cotton bunting with embroidered appliqué, edition of 3.
Collection Verbeke Foundation, Belgium (1/3).
---
Eduardo Kac created The Alba Flag in 2001 as part of his GFP Bunny series — which originally involved the creation and social integration of a green glowing bunny named Alba. The global resonance of GFP Bunny (2000) has led Kac to develop a series of works in a variety of media, including drawing, photography, print, painting, sculpture, animation, and digital media. GFP Bunny is exemplary of Kac's continuously evolving reflection on the relationship between humans and animals. Standing as a public beacon, The Alba Flag has flow since 2001 in front of the artist's Chicago-area house. It unambiguously conveys the artist's position that new life forms have the right to exist and share our homes.
---