The Live Broadcast
All screen shots were taken from the live broadcast realized on November 11, 1997.
All photographs © Eduardo Kac.
---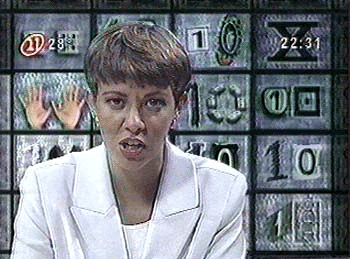 The anchor of Canal 21's newscast (above) announcing to the public
that they were about to go live to Casa das Rosas to transmit the implant (below).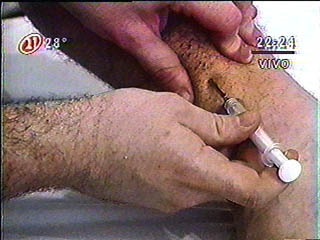 ---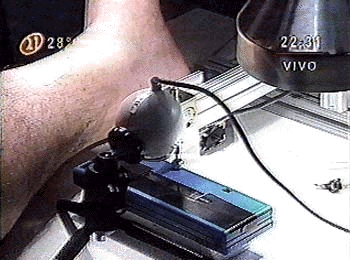 The webscanning of Kac's ankle was also transmitted live.

---
Back to Time Capsule's site.
---